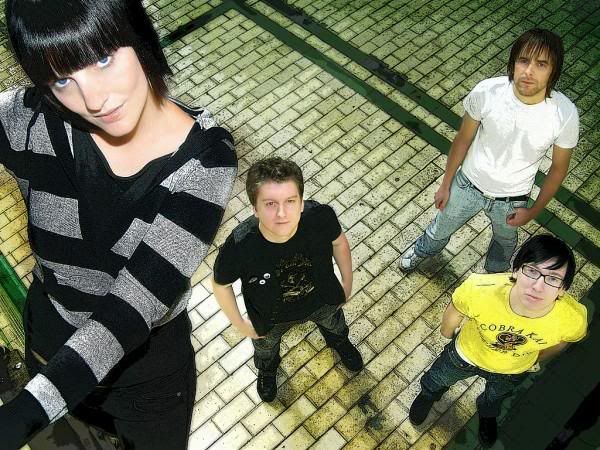 The Buffaloes began their quest for the 2009 Co-operative Rugby League Conference National Title with a 38 20 victory over new boys Nottingham Outlaws, at the Arthur Miller Stadium, on Sunday 19th April 2009.
Video highlights of the game are now up on Youtube, exclusively on the Buffaloes Youtube Channel.
The backing track for the highlights clip is a song called All Of This Used To Be Fields by Manchester indie band Sandbox. Sandbox are on fire.
(Decent) Indie frontwomen are a rare breed but with a frontwoman described as a 'Telecaster wielding minx', Sandbox have started the last three years being tipped as 'ones to watch' in Manchester.
After finally finding a guitarist who fits and finishing 2008 on a high with a clutch of radio sessions and a run of their best live shows to date – 2009 sees SANDBOX starting the year refreshed, louder than ever (if that's possible!) and ready to finally fulfill their potential.
SANDBOX ARE ON FIRE.
Here's to 2009 … See you at the front, jumping around with a warm glow in your stomach, a happy heart and a smile on your face…
For more information on Sandbox visit their website
To watch the video click here.
For more information on the buffaloes www.bramleybuffs.com