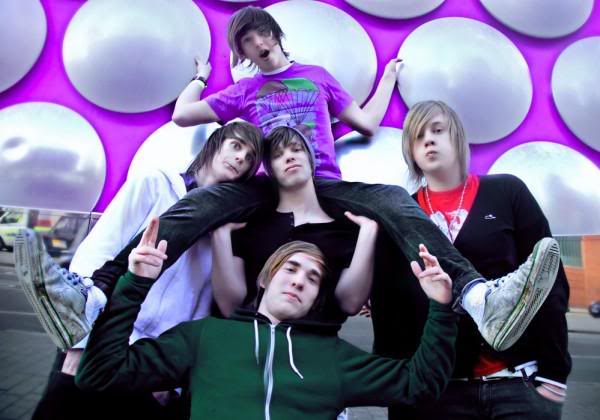 The Bramley Buffaloes latest rugby league match action video on YouTube continues to showcase the UK's musical talent with a track called Her Red Stiletto by Forever Wednesday getting stuck into the flood of tries in a recent 78-4 victory over East Lancashire Lions in the Co-operative National League.
Forever Wednesday, Residing in Farnham (South of London) Forever Wednesday came together in February 06. Already then they knew they had the potential to create something special. Since the release of their first single 'Katherine', which quickly received over 135,000 hits, the band have gathered together a strong following all around the UK. The release of 'Pray for a slow dance' has generated interest from within the music industry and positive feedback from fans all around the world.
Forever Wednesday have just recorded their brand new EP at Long Wave Studios with Romesh Dodangoda (Funeral for a Friend, Glassjaw, Kids in Glass Houses) in March 2009. It's fresh and everything you would expect to hear from an exciting young band. It features brilliant alternative rock anthems and takes you on a journey of their most honest emotions.
The same can be said for their live performance, they throw everything at putting on memorable shows and always leave the room with the crowd cheering for more.
It's clear that 2009 will cement Forever Wednesday's ever-growing fan base and their position as one of the best new up and coming bands.
Having played with many great bands such as: You Me At 6, Kids in Glass Houses, Furthest Drive Home, Flood of Red, Tonight is Goodbye, Data Select Party, All Forgotten, Jamison, Dividing the Line, Dissolved In, Paige and many more.
Forever Wednesday are looking to play at the Slamdunk Festival, and they would like our help. If you like what you've heard then Please email slamdunk@thecockpit.co.uk with subject 'FOREVER WEDNESDAY – please can they play at Slam Dunk Festival?
For more information check out the YouTube Channel and Forever Wednesday