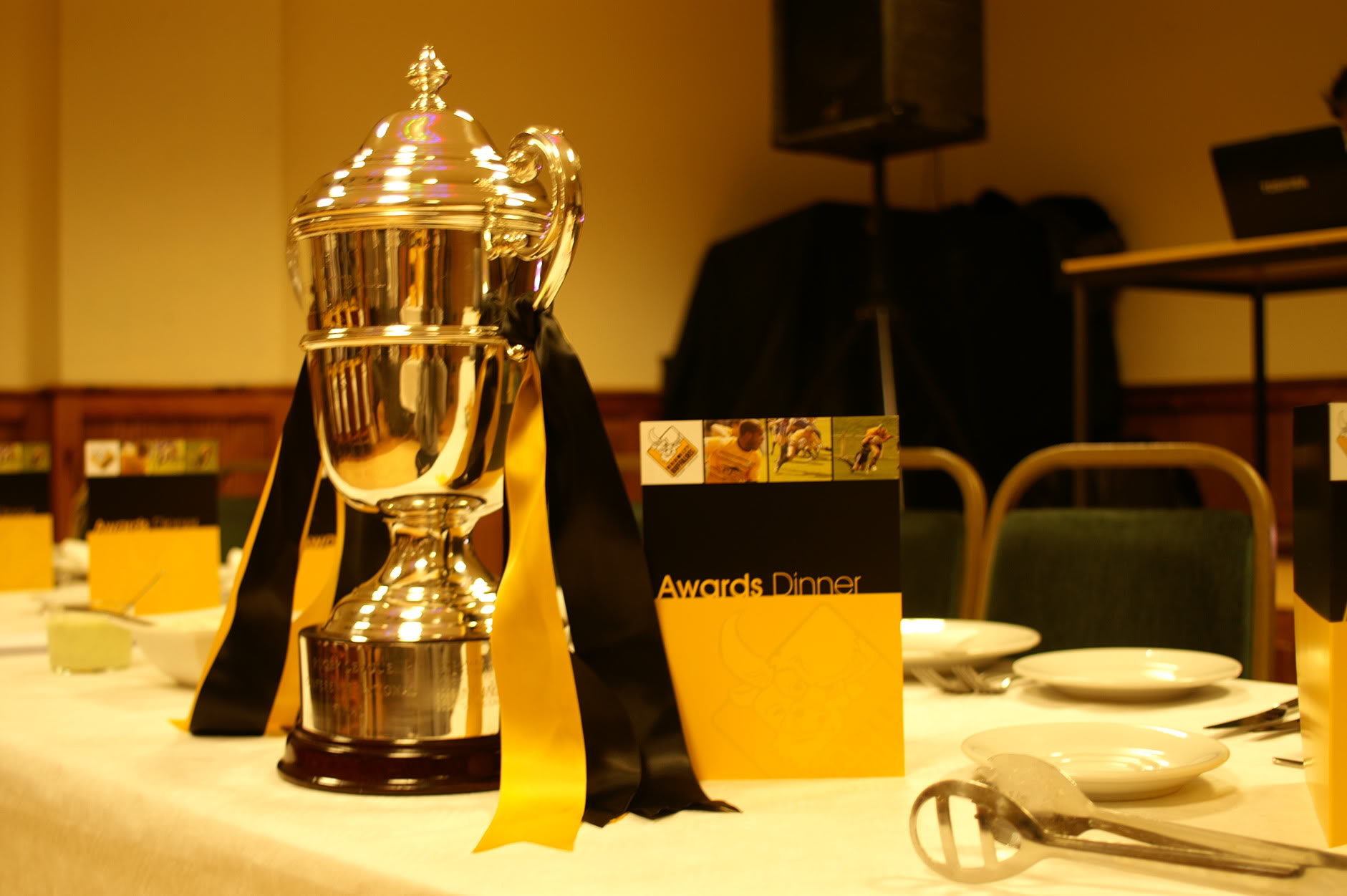 Rugby League Conference champions Bramley Buffaloes' annual awards evening proved to be another great success with former rugby league star and Sky pundit Mike Stephenson taking centre stage.
'Stevo', as he is affectionately known, is a big supporter of the Buffaloes and member of Bramley's Oliver Reed Fan Club and he was on hand to present a number of trophies to the successful recipients in front of over 140 supporters and players at Milford Marlins.
The Buffaloes kicking machine Paul Drake collected a clutch of awards including the Doug Barker Top Points Scorer trophy and the Roy Tinsley Players' Player of the Year prize. Shaun Flynn picked up the top try scorer trophy with Craig Green and Aidy Manley jointly being awarded the Ernest Humphries Young Player of the Year medals.
Danny O'Connor and Scott Pendlebury were given special retirement awards by club sponsor Graham Nash of PPD Construction with Simon Speight presented with the Coaches Player of the Year.
The popular Club Person of the Year went to treasurer Pam Stemson whose sterling efforts over the past six years have played such a big part in Bramley's off field success.